This double-wide mobile home (pictured to the right and below) has been carefully and pleasantly reworked from top to bottom. 3 bedroom, 2 bath home approximately 8.75 miles from I-25 in the Las Huertas Canyon. Approximately 1332 square feet.
+ Lots of energy efficient double pane windows. New insulation and sheet rock inside, new metal panels outside.
+ The kitchen has new cabinets with granite countertops, marble back splashes, new appliances.
+ The heat is forced air gas (propane) heating. There is an evaporative cooler to tame the summer heat.
+ Washer and dryer included in hallway laundry area with task lighting and cabinet.
+ Front and back decks.
+ The home sits on approximately one acre of native junipers. The view to the east is the Crest of Montezuma, a dramatic, rocky ridge.
+ You can drive up Hwy.165 just a few miles to reach the National Forest and Las Huertas Creek picnic and hiking areas. Sandia Man Cave is a popular destination.

+ Quiet, rural neighborhood, but close to Hwy. 165.

Rent is $1,025 per month with a twelve-month lease. Tenant pays all utilities (electric, propane, well water, trash service). Pets are limited to two dogs (retricted breeds) and two cats with approval and additional pet deposit. $1,025 damage deposit, $35 (per adult) application fee, and credit/background check required. This is a no smoking home.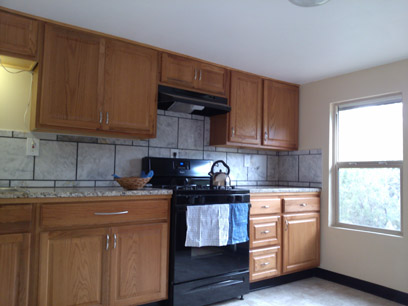 The kitchen has new cabinets, propane gas stove, granite counter tops. (No dishwasher.) Windows brighten the room.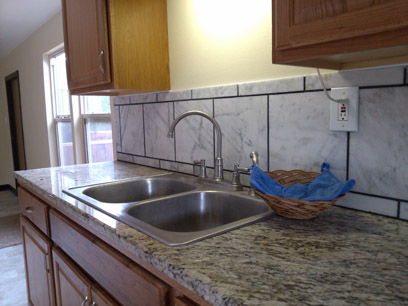 New stainless steel sink with task lighting and marble back splash.
The living room has new carpet, new paint and new light fixtures. Windows are energy efficient double pane.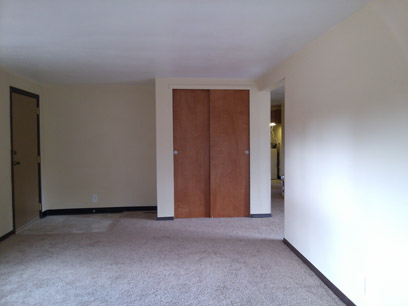 The north end of the living room has a closet. The back door is on the left and leads to an 8 foot x 8 foot deck.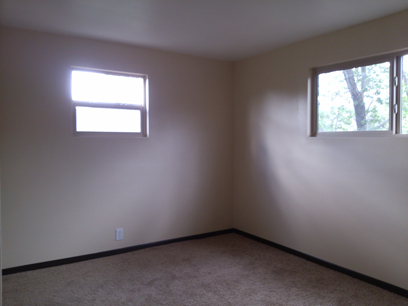 All three bedrooms have new carpet, generous closets, and new windows.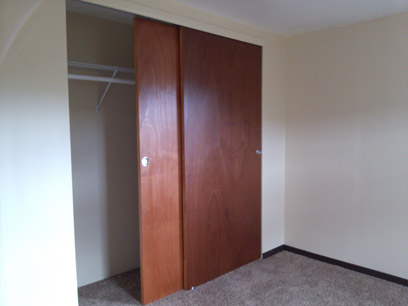 Bedroom closets all have new sliding doors.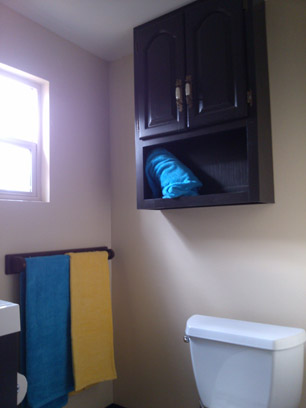 The hall bathroom has a new, full-size tub and extra storage above the toilet. All fixtures are new.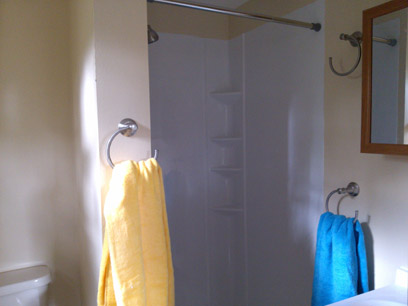 The master bathroom has a new shower and lots of towel rings. New vanity and mirrored medicine cabinet, too.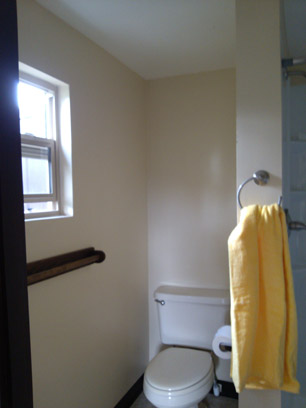 Master bathroom has a window for natural light and ventilation.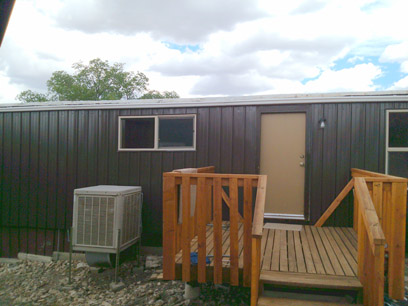 Back deck is 8 foot by 8 foot.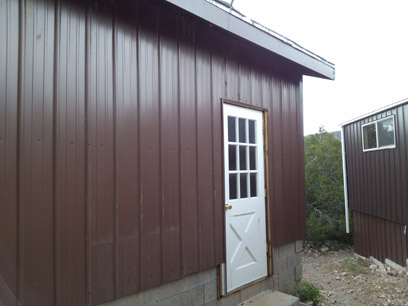 Storage shed outside the back door contains water storage tank and equipment. Plenty of room for tenant's belongings, too.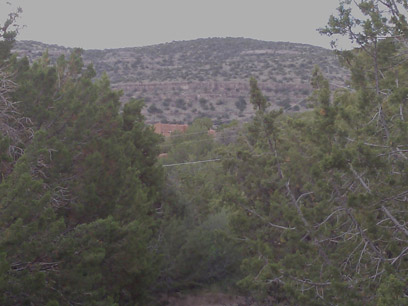 The view to the east on the front porch is the Crest of Montezuma---majestic, rocky ridge.
Please call or e-mail me, if you'd like to tour the home.
If you'd like to be notified when we have other homes available, please e-mail Janice.

Contact Janice Fowler, 505-867-8000 or 505-250-6946 (voice or text) for information about leasing!
E-mail Janice at janice@placitasrealty.com